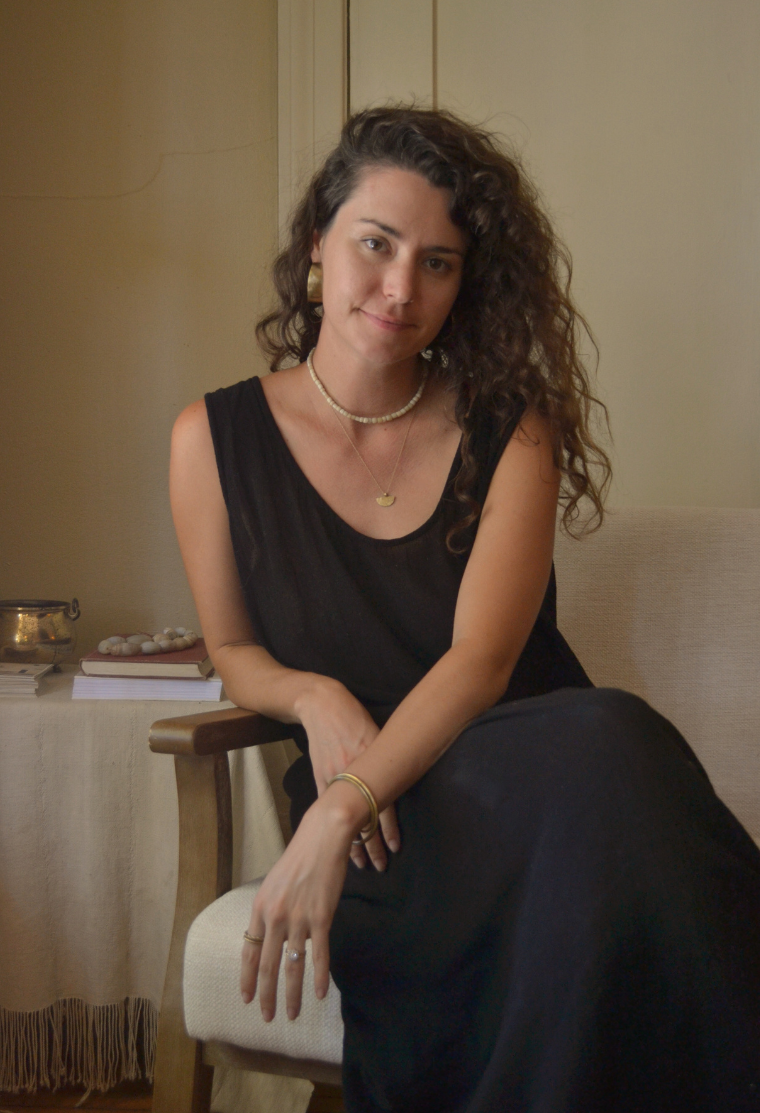 About the artist
AVILLA was founded in 2012 by artist Michelle Léana Perez after she fell in love with the ancient art of metalwork. Over the years, Michelle evolved AVILLA to encompass not only her coveted handcrafted jewelry but also a curation of poetic goods for a sustainable, natural wardrobe and home. She draws inspiration from the inspired living of her Spanish and New Orleans roots, her current home of Los Angeles, and her travels around the world. Her intention is always to create and curate beautiful objects of quality that bring art and connection to the everyday. 
About AVILLA
AVILLA is an offering of handcrafted jewelry and curated treasures honoring the natural world. Rooted in slow, poetic living.
Whether it's jewelry from ancient times or modern artisan-made goods, AVILLA draws inspiration from all that embodies living and creating slowly, in-tune with the natural world. We value using our senses to live fully and poetically. We find the most beauty in the imperfect, natural, and handmade~ objects that show signs of aging or wear ~ anything with a story.
Each piece from AVILLA is a tangible reminder to live with intention, to embrace the art of the everyday.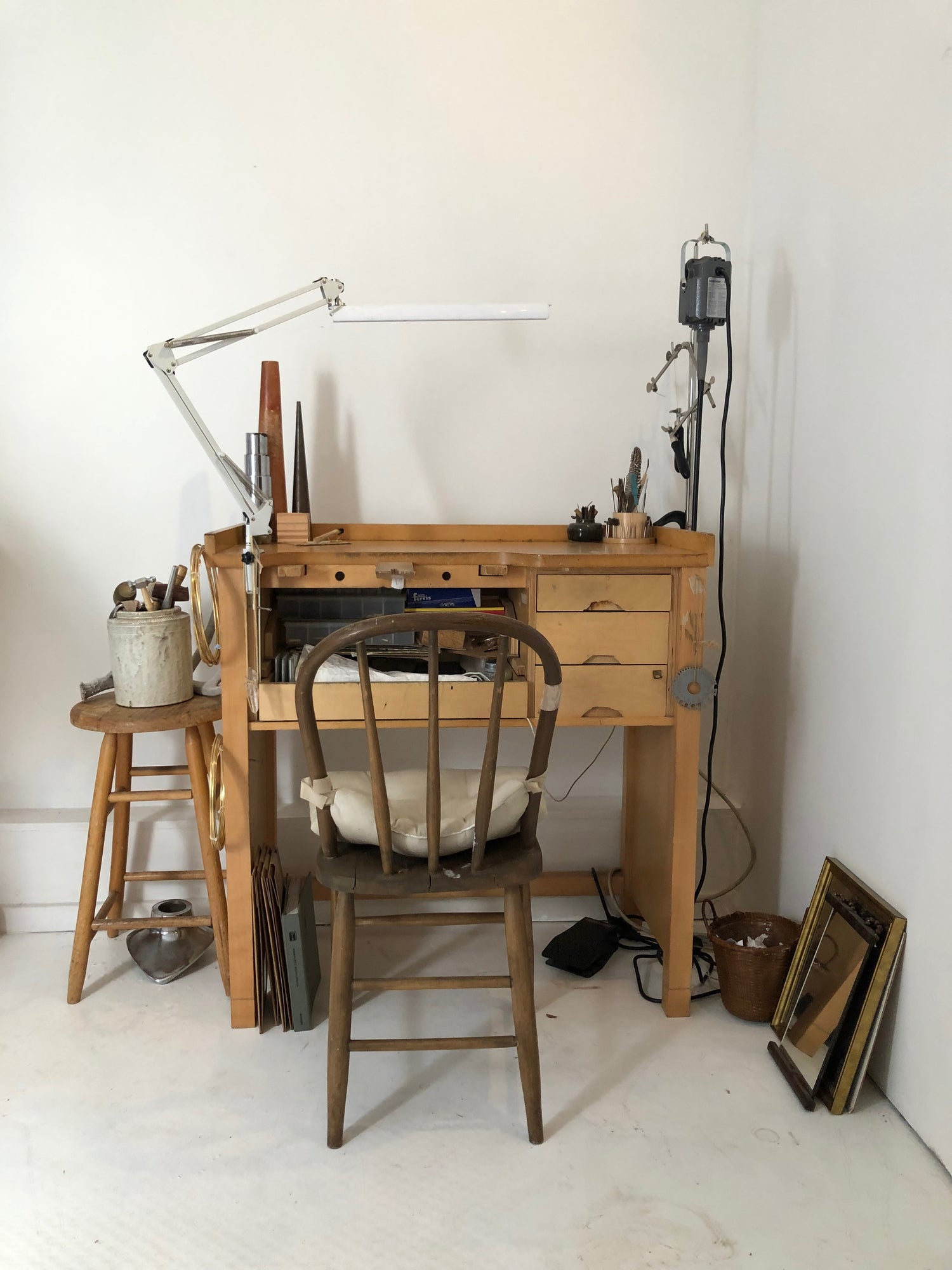 Our Jewelry
Our jewelry is made-to-order, by hand in our Los Angeles studio using ancient and friendly techniques.
Inspired by the beauty of a well-loved vintage treasure, AVILLA jewelry primarily uses solid brass, sterling silver, and 10K gold-- metals that age beautifully over time. These solid metals delicately mixed with natural elements like recycled glass beads and ancient stones define the AVILLA collection.
All of our jewelry is finished with an organic hand-hammered texture, highlighting the handmade nature of the work.
Shop Jewelry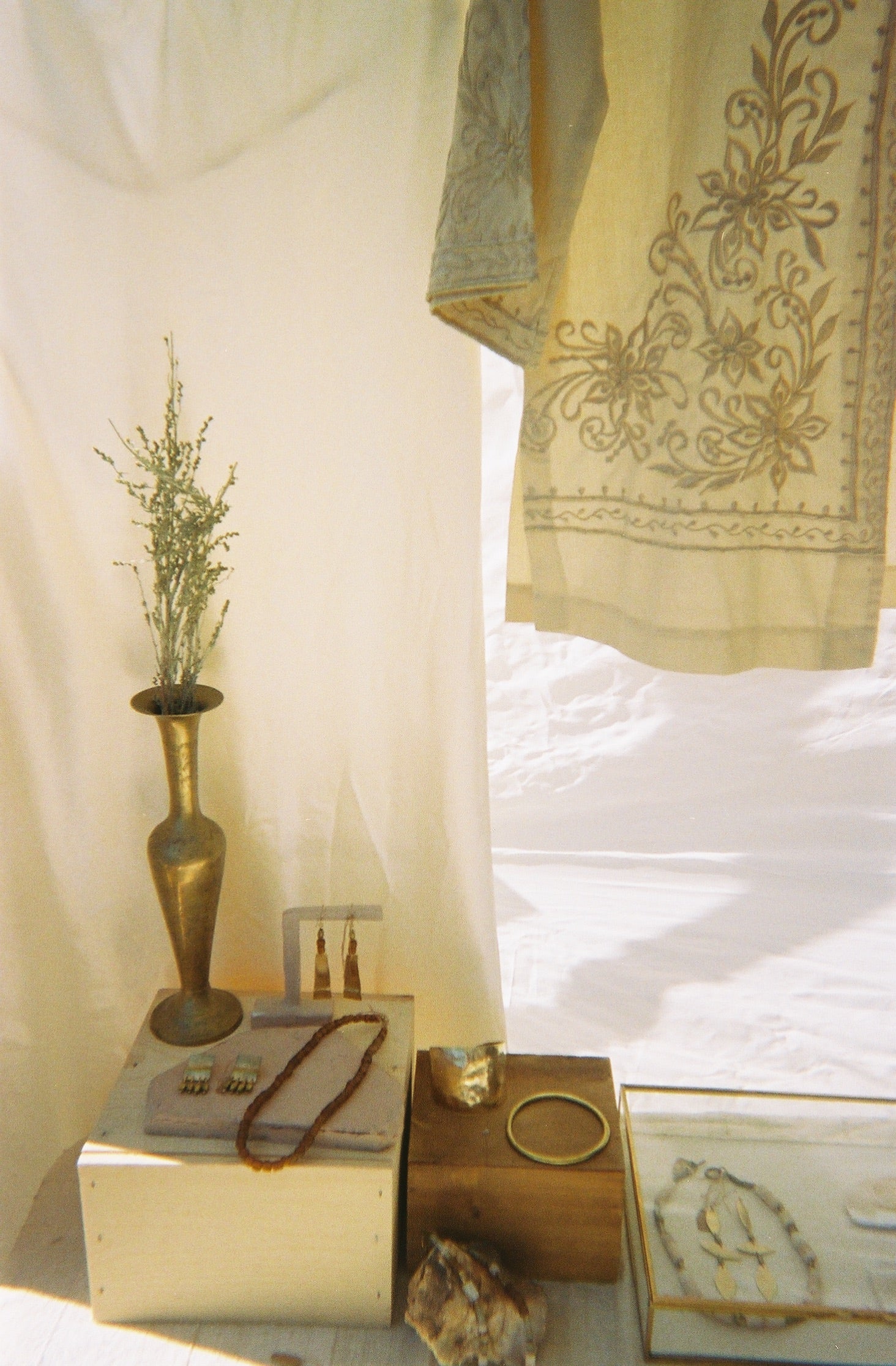 Our Found Goods
We love to curate beautiful, earthy goods for your wardrobe and home to pair with our handmade jewelry. We gravitate toward pieces and colors that are easy to wear always choose natural fibers.
We love being able to give a new life to vintage finds, focusing on clothing and home goods that show a sense of craftsmanship and connection to the natural world. We also look for these qualities in the beautifully made work we carry from artisans from around the world. Whether vintage or artisan-made, each piece in our found offerings is sure to be a poetic addition to your wardrobe or home.
Shop Found